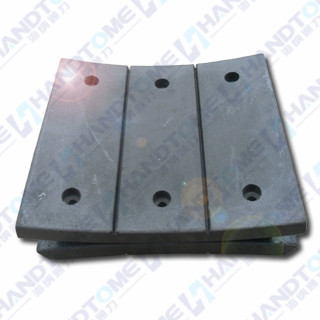 Product Name: Brake Block

Issue Time: 2017/12/16 12:13:04

Pageviews:
Brake Block
Overview
The brake block is suitable for band brake system of the drilling drawworks in truck-mounted drilling rig and workover rig. It is molded by new non-asbestos semi-metal composites materials. It has the characteristics of non-polluting and excellent performance.
The technical specification of the brake block meets with the requirements of petroleum and natural gas industry standards SY/T5023 "Brake Block for Drilling Rig".
Technical Specifications
The product models of the brake block are as the follows: JC21A, JC28/11, JC28A, P4300011AA, P6000102AA, P6000551AA, etc.

* If the products you need not listed in this page, please contact us.